K.P. Sinha Memorial Super Speciality Hospital is a leading private hospital in Patna with standard reputation for excellence in complex healthcare. The hospital has gained expertise in treating patients from Patna and beyond and offers a premium service in key areas of healthcare, including: neurosurgery, spinal surgery, cardiac care, orthopaedics, acute neurological rehabilitation and gynaecology. The hospital has a great infrastructure along with a team of dedicated medical professionals who have the potential to treat various diseases and some of them have already been mentioned above.
The K.P. Sinha Hospital allows easy access to all of Patna's attractions, whilst offering a quiet haven away from the noise and bustle of the city.
The hospital is equipped with the latest machinery that allows the medical professionals to conduct the critical surgeries in an easy manner. The hospital has been established with a vision of serving humanity that's why we treat people at a reasonable pricing that is affordable to all.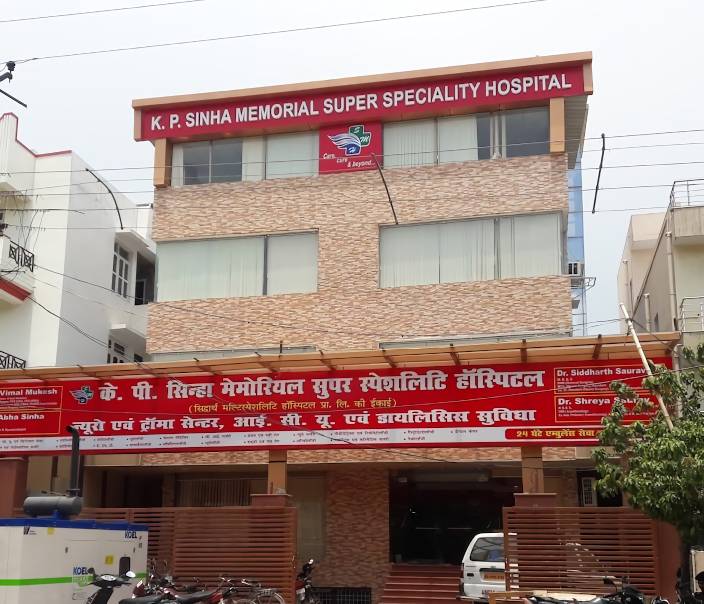 Achieve professional excellence in delivering quality healthcare. 
Ensure patient care with integrity and ethics.
To ensure accessible and affordable quality healthcare by compassionate medical professionals to all. 
To create a patient centric tertiary healthcare organization focused on quality healthcare with a human touch, following our motto of care, cure and beyond.