Respiratory Medicine Hospital
Respiratory Medicine
Respiratory Medicine is used to treat respiratory tract abnormalities. These medicines are also termed as chest medicine, respirology or pulmonology in different parts of the world. These medicines are categorized in the internal medicine branch and are also referred to as intensive care medicine. At KP Sinha Memorial Hospital, we have availability of respiratory medicines round the clock. If you are looking for one of the best hospital for respiratory medicine in Patna then visit K.P. Sinha Memorial Super Speciality Hospital.
Your regular doctor might be able to provide you all the care you need for some relatively short-term lung illnesses, including the flu or pneumonia, including COVID treatment. However, you should see a pulmonologist in Patna if your cough, shortness of breath, or other symptoms do not get better. Your complete health depends on your lungs working properly.

A condition that harms the lungs and other respiratory organs. Infections, cigarette use, secondhand smoke, radon, asbestos, and other types of air pollution can all contribute to respiratory disorders. Asthma, chronic obstructive pulmonary disease (COPD), pulmonary fibrosis, pneumonia, and lung cancer are all respiratory disorders. additionally known as pulmonary disease and lung disorder. Their intention is cure all the chronic diseases.
When there is need for respiratory medicine or Pulmonologist in Patna?
For treatment of lung problems, you should see a doctor who specializes in treating pneumonia or any other lung disease.
If you experience any of the related symptoms then consult us as soon as possible
Breathing issues as you sleep

Irresistible Asthma

Breathing heavily

An unpleasant cough that persisted for three weeks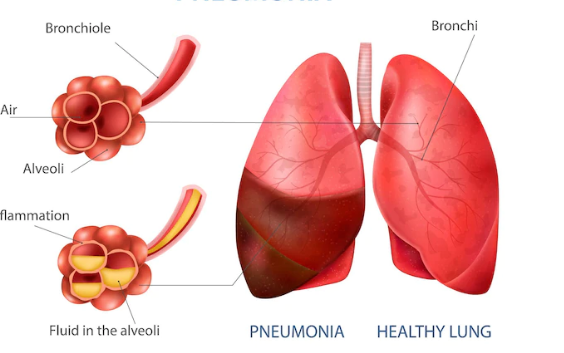 Hospital for Respiratory Medicine in Patna
Services offered:
The technology used in our center for treatments are improving as pulmonology conditions are expanding. The center's state-of-the-art technology satisfies strict healthcare standards and enables our professionals to carry out high-quality, effective treatments, leading to exceptional results.
Video Bronchoscopy
We offer video bronchoscope services at our Centre. Our specialists can examine a patient's lungs endoscopically, or with the use of a camera, thanks to this equipment. With the help of this technology, any defect in the lung can be properly detected and continuously monitored.
Sleep Lab
Respiratory problems may make it difficult for the patient to obtain adequate sleep and heal completely. Our patients are guaranteed to sleep comfortably and routinely with enough sleep, thanks to the knowledgeable and experienced sleep specialists at KP Sinha's cutting-edge sleep lab, where diagnosis and treatment are done for a wide range of conditions.
Lab for Pulmonary Function Testing (PFT)
We can precisely treat respiratory tract through our pulmonary function test lab with quick and accurate analysis of lung function.
PFT has the following noteworthy advantages:
Spirometry: It measures the amount of air that is breathed in and out. By monitoring the exhalation force, it also assesses the efficiency of the lungs. Spirometry is extremely helpful in identifying diseases like asthma and COPD because it looks for blockages in the exhalation process.
Lung Volume Measurement: The patient's respiratory system could be disrupted, making it difficult for them to breathe enough air. The skilled pulmonologists at our facility center use PFT to identify the anomalies by gauging how much air is entering your lungs. Less volume encourages inflammation, scarring, or anomalies in the lung tissue.
Want to know more about respiratory medicine or related lung treatment then book your appointment today without getting late with one of the Best Respiratory Medicine Hospital in Patna whose name is KP Sinha Memorial Hospital.