What is an Orthopaedic Surgeon?
If you are looking for one of the best Orthopaedic Hospital in Patna, then visit K.P. Sinha Memorial Super Speciality Hospital. The medical field of orthopaedics, often known as orthopaedic surgery, specialises in conditions affecting the musculoskeletal system of your body. Your bones, joints, ligaments, tendons, muscles, and nerves all function together as a complicated system to enable you to move, work, and be active.
Orthopaedists now treat patients of all ages, including infants with clubfeet, young athletes needing arthroscopic surgery, and older persons with arthritis. Historically, they were only responsible for treating children with spine and limb deformities. Are you in search of one of the best Orthopaedic Surgeon in Patna? If your answer is yes, then meet the medical professionals of K.P. Sinha Memorial Super Speciality Hospital.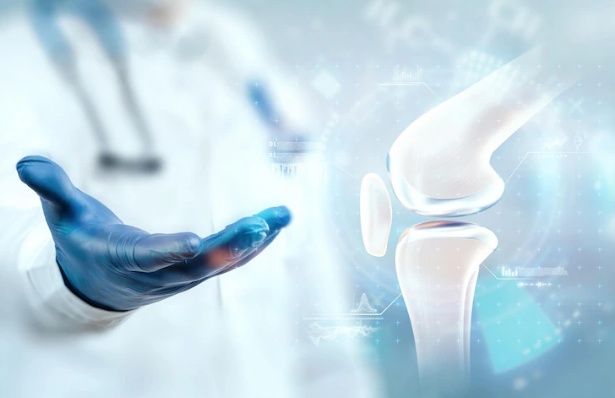 What does orthopaedic surgery cover?
Orthopaedic surgery is a subspecialty that treats acute injuries, congenital and acquired abnormalities, and chronic arthritic or overuse conditions of the bones, joints, and their affiliating soft tissues, such as ligaments, nerves, and muscles.
The majority of consultants collaborate with general surgeons in emergency trauma care for bone and soft tissue injuries received through their neighbourhood A&E Departments. Additionally, the vast majority are experts in one or more of the following orthopaedic conditions:
Identifying your disorder or injury

Medications, injections, casts, braces, surgery, or other forms of care are used for treatment

Rehabilitative care by advising exercises or physical therapy to regain mobility, strength, and function

In order to avoid harm or delay the spread of disease, prevention measures including education and treatment programmes
Orthopaedic Subspecialties
While all facets of the musculoskeletal system are familiar to orthopaedic surgeons, many orthopaedists specialise in certain fields, such as:
ankle and foot

wrist and hand

hip reconstruction and replacement

replacement and reconstruction of the knee

Oncology in orthopaedics (bone tumours)

orthopaedic injuries

Orthopaedic paediatric surgery

elbow and shoulder

Spine
Orthopaedic Hospital (Surgeon) in Patna
Education and Training
A medical professional with significant training in the accurate diagnosis and treatment of musculoskeletal injuries and illnesses, your orthopaedic surgeon is a medical doctor. Their official education lasted up to 14 years and included the following:
four years of college or university studies

a four-year medical school education

a five-year orthopaedic residency programme

additional years of fellowship in a specialised field, if any
Your orthopaedic surgeon has established a legally recognised practise and has proven their expertise in the field by passing certification tests administered by the American Board of Orthopaedic Surgery (ABOS), American Osteopathic Board of Orthopaedic Surgery (AOBOS), or Royal College of Physicians and Surgeons of Canada.
They will continue a career-long Maintenance of Certification (MOC) process, investing numerous hours in study time, taking CME classes, and passing self-assessment tests to stay current.
Some orthopaedic doctors have met the requirements to display the FAAOS letters after their names or the logo on their websites. For "Fellow of the American Academy of Orthopaedic Surgeons," use this abbreviation.
Their professional title distinguishes them from other members of the bone and joint healthcare team. Your orthopaedic surgeon's commitment to ongoing education, career advancement, and the highest standard of care you demand is highlighted by the FAAOS certification, which also sets them apart from other medical specialists. 
When to See an Orthopaedic Surgeon
Certain musculoskeletal injuries are regarded as emergencies and demand prompt medical care. Head to the closest emergency room whenever you have: 
A shattered bone, especially if there are several fractures or it is an open fracture where the bone is visible

Extreme discomfort or other unsettling signs and symptoms, such as fever, the inability to move or bear weight on a limb, significant bleeding, or loss of awareness
If you are suffering musculoskeletal issues and are unsure of the source, your primary care physician can be a suitable first choice.
However, in many cases, it is reasonable to begin with an orthopaedic expert, either a primary care orthopaedist or an orthopaedic surgeon in Patna, for the majority of musculoskeletal symptoms and diseases, including:
Pain that is ongoing or sporadic and lasts more than three months

only a small range of motion

symptoms that interfere with daily activities

difficulty moving or standing up

an acute injury that is resistant to straightforward treatments like ice or over-the-counter pain relievers.
Make an appointment with an orthopaedic surgeon as soon as a medical professional tells you that surgery is necessary. You can also visit an orthopaedic surgeon in Patna to get a second opinion on a diagnosis or a suggested course of treatment.
It's crucial to understand that visiting an orthopaedic surgeon doesn't guarantee you'll need surgery. Because of their education, orthopaedic surgeons are the only medical professionals who can decide whether surgery is the best course of action for you and, if so, which procedure(s) would produce the greatest outcomes.