General Medicine Hospital
General medicine is a branch of medicine that deals with the prevention, diagnosis, and treatment of a variety of acute and chronic illnesses that affect various body areas. General Medicine in Patna then, visit KP Sinha Memorial Super Speciality Hospital. All types of illnesses are covered by general medicine. Physicians are medical professionals with a focus on internal or general medicine. Regular activities for general practitioners include the following:
Diagnosing, treating, and, if necessary, seeking the advice of professionals for a variety of medical conditions.

Delivering treatment and guidance to inpatients under the care of other professionals.

Adults of all ages should be provided with general and preventative medications.

Controls physical conditions such as heart disease, diabetes, hypertension, arthritis, asthma, and rheumatoid arthritis.

Additionally, general medicine focuses on offering preventive services such as sports physicals, health counseling, and vaccines.
If you are looking for one of the best hospital for General Medicine in Patna then visit K.P. Sinha Memorial Super Speciality Hospital. 
Family Physician
Family doctors have the special ability to treat every member of the family, regardless of age, gender, or illness, with complete medical treatment. A family doctor or family practitioner has additional training in specialties outside of the scope of standard medical education and has in-depth knowledge of both adult and pediatric medicine. A family doctor is crucial in ensuring that everyone in the family and community has access to health care.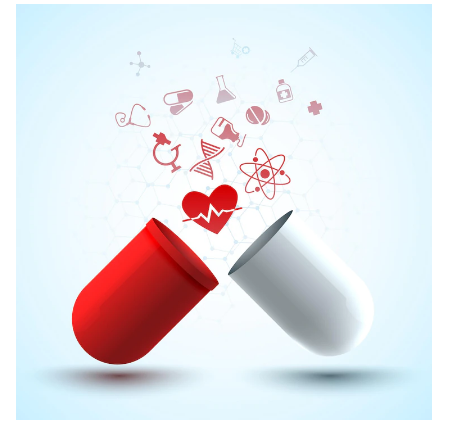 Hospital for General Medicine in Patna
What diseases are treated under General Medicine?
Nearly every category of acute and chronic illnesses, including fever, asthma, heart disease, liver issues, hypertension, neurological issues, and other conditions, are covered by general medicine. Here are some examples of the disorders that general practitioners identify and treat:
Fever– The most prevalent illness that affects humans is fever. Your doctor might inquire about your health history and present symptoms to assess fever. The doctor performs a physical check and, if necessary, advises getting a blood test. The doctor may not recommend many drugs for low-grade fever. Medications like acetaminophen or ibuprofen are administered for high fevers.
Asthma– It is a long-term condition that affects the lungs' airways. The airway becomes constricted, swells, and generates more mucus due to this illness. As a result, breathing becomes difficult, wheezing and coughing occur. Asthma can be a serious issue for some people, making it difficult for them to go about their everyday lives and even triggering asthma attacks. Are you in search of one of the best hospital for General Medicine in Patna? If your answer is yes, then visit K.P. Sinha Memorial Super Specialty Hospital. 
Hypertension– High blood pressure, sometimes known as hypertension, is a frequent cardiovascular illness. Most people' hypertension is not brought on by any particular factor. As people age, their blood pressure tends to rise. A quick onset of secondary hypertension results in elevated blood pressure. Secondary hypertension may be brought on by thyroid issues, sleep apnea, kidney issues, particular pharmaceuticals, and other medications, among other things.
Thyroid malfunctions– The thyroid gland is in charge of the body's metabolism. Thus, thyroid gland abnormalities cause a slowdown in the rate of the body's metabolism. The most frequent thyroid issue is irregular thyroid hormone production, which can result in hyperthyroidism and hypothyroidism. If left unchecked, these issues may result in cancer. They may also cause other bodily issues like increased fatigue, weight loss, or weight gain. Patients have acknowledged that K.P. Sinha Memorial is one of the best hospital for general medicine in Patna.